The Responsible Tourism Institute (RTI) attended again the International Tourism Fair, Fitur, which will was held in Madrid, Spain, from January 22th to 26th. It is a key global meeting point for tourism professionals, being the leading fair for the receptive and issuing markets of Ibero-America.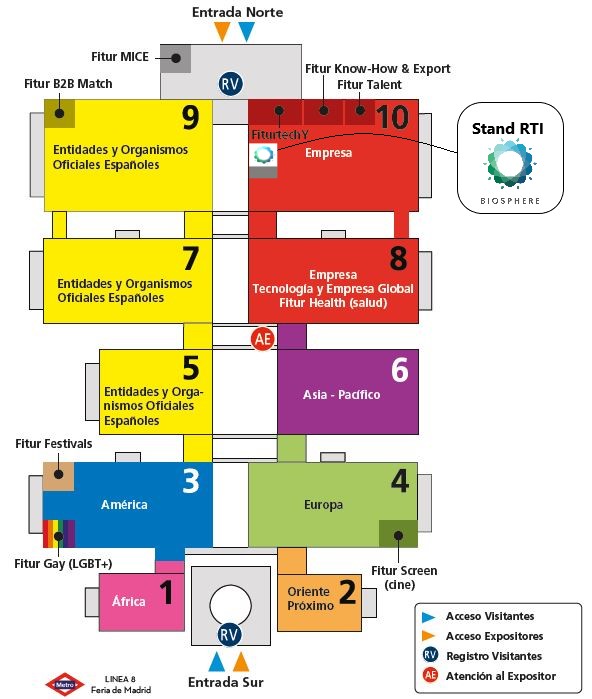 This time, repeating the fantastic experience that Biosphere's booth experienced last year, we came again to the fair with our own booth (pavilion 10), where we were together with the majority of the destinations that belong to the Biosphere Destination Community, a community of sustainable destinations that have already obtained our Biosphere Certified Destination seal or are in the process of obtaining it, being also the meeting point for the "BDC Third Meeting".

Further information about our programe and location could be found here.
This year we had an unforgettable experience that set a success and that will encourage us to continue participating in Fitur in the coming years. From Biosphere, we want to thank our Destinations belonging to the BDC, all the certified entities that were able to go through the stand to be part of our team, and all those who, intrigued by the great reception that the activities of the booth had, such as the presentation of our new methodology or the different acts of presentation of destinations, they wanted to get to know a little more about our sustainable way of life.