Hotel Boutique La Isla y El Mar, characterized by its commitment to innovation and sustainability, consolidates its position as a sustainable hotel with the introduction of the water "Agua Km Cero" in its offer.
This type of zero kilometre water outstands in the sustainability area because it is obtained from local providers (encouraging in this way local economic development) with an awareness of environment and because its use of bottles, 100% inert and reusable glass that does not generate wastes with each comsumption.
This is only one of its actions in sustainability . This hotel outstands internationally in sustainability for its energy efficiency, water saving, adequate wastes management and its accessibility. Furthermore, it is differentiated by other factors like its architectonical value, as it was builded by the architect José María Pérez with materials of the island such as the volcanic stone from Lanzarote, its usage of new technologies for improving the client experience and for the quality of its amenities and services.Thus, 'La Isla y El Mar' is a brilliant example of combination between sustainability and competitiveness.
'La Isla y El Mar' holds the Biosphere Hotels sean and has been awarded by Grupo Habitat Futura with the Prize Re Think Hotel and by Caixabank with the Prize to Innovation and Modernization of Tourist Companies.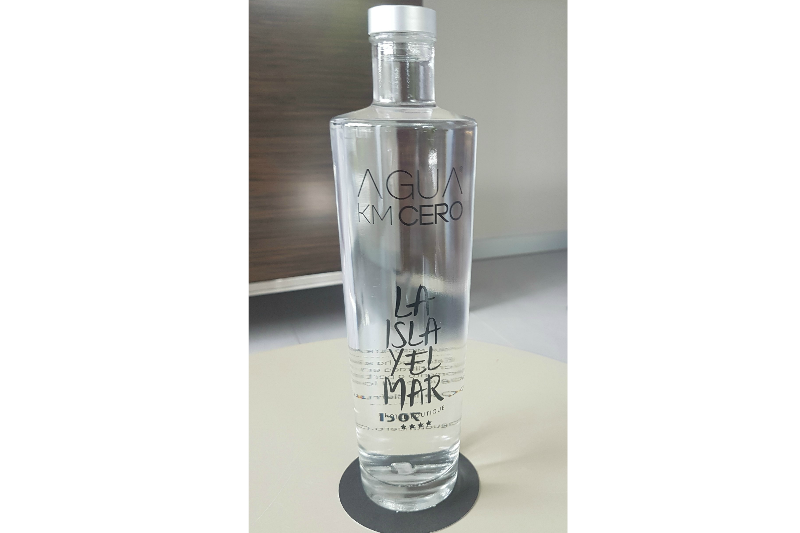 For more information, you can visit its website